Hair dramas are a thing. So, here are some of my solutions for frizzy/coarse hair, dry scalp or even curls! Oh, and if you want to check out some of my tried-and-true hair masks, you can go here.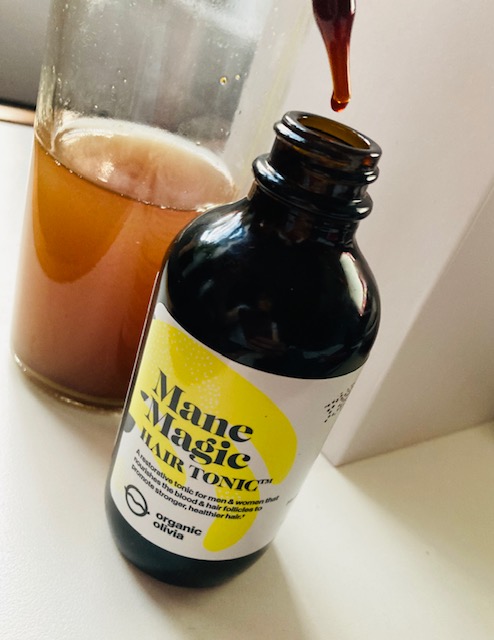 HAIR STRENGTH & GROWTH I heard so, so much about Mane Magic that I knew I had to try it, but each time I went to purchase it, it was sold out (yeah, this stuff is good, so try to get it before it sells out). Based on traditional Chinese Medicine, this herbal elixir helps blood circulation and feeds hair follicles. Shop here. I also started taking Silica and it's the first time in my life that I've had super, super strong nails. Shop here.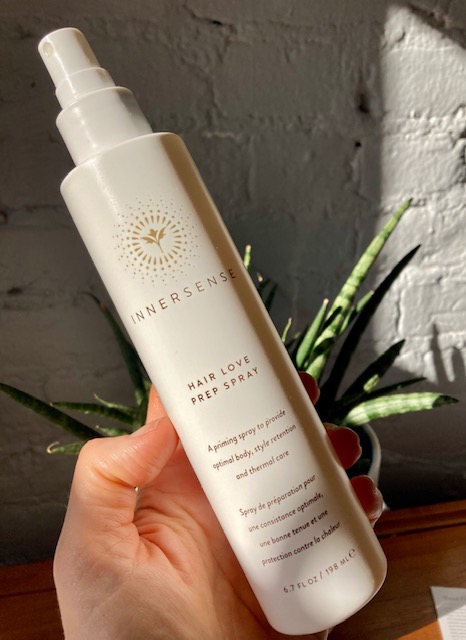 SMOOTH BLOW OUT So, I have to admit that I had this product sent to me and was absolutely confused as to how to use it. Hair Love Prep Spray? Like, what is that? Well, one day I finally got around to testing it out and I was like, "Whoa! Yes! The product I never knew I needed!" On damp hair, I like to spray this all over my head. This product really primes the hair, making it smooth and strong after blow-drying. It has Vitamin B and rice protein for strength and shine. This product also protects the hair from thermal, UV and environmental exposure, so I've been using it everyday. I'm a huge fan of this, truly. 15% off sitewide with code: CELEBRATE. Shop here.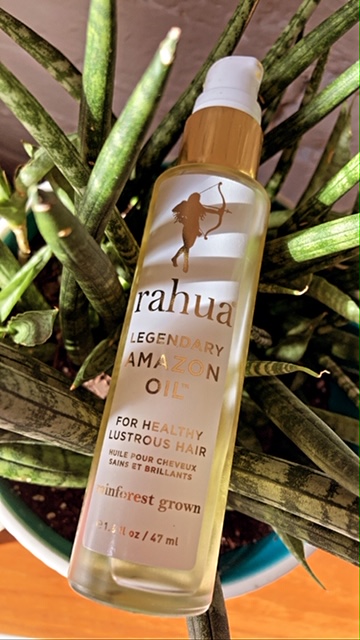 FRIZZY HAIR/GRAY COARSE HAIR There's quite a few things that I use on my hair since I went gray. I still dye it, but the texture of gray hair is totally different. So, these are some of the things I love: first off, Rahua's Leave-In Treatment in Light (they also have a heavier one). I use it from mid-hair to ends and it leaves it incredibly soft. Like, super soft. Plus, there's zero oily feel to it. Another product that I highly recommend from them is their Legendary Amazon Oil. This needs to be used sparingly (one or two drops is sufficient) as it's a straight-up oil, but also really hydrates, so you need very little. I use both of these on damp hair, avoiding the roots. A leave-in balm that I use daily is EvolvH's SuperFinish Polishing Balm. Seriously, I use it daily. It's non-greasy so you don't have to worry about using too much and it just smoothes out everything before and after blow-drying.
DRY SCALP I used Founder's Blend up very quickly. I loved how it conditioned my roots, thereby making my hair super soft. I also loved the subtle minty tingle on my scalp which felt sooooo good. So, if you're having some scalp issues, I highly recommend it! Shop here.
CURLS Oh, you lucky curly girls…until it rains, right? So, I've got several friends with curly hair and have given them all of my curly products to try. One of the products that I get lots of incredible feedback about is the EvolvH WonderBalm Magic for Curls. I mean, I literally have friends who don't even have curly hair who use it (not sure why, but it's a big hit). It defines curls giving it a "frizz-free, sleek, straightened look." The curls remain soft and touchable, no crunch! You can also get their SmartCurl Leave-In Conditioner and their SmartCurl Shampoo and conditioner that's designed to clean and condition without stripping away natural oils needed for those soft, shiny curls. 15% off now with code: CELEBRATE. Shop here.
FINE HAIR I know, you need volume. There's plenty of green beauty out there for you. First off, one of the "mane" hee, hee, things you need to do is find a great volumizing shampoo and conditioner. The ones from Volumizing Shampoo & Conditioner Rahua are my favorite. I actually had to stop using them because my hair was getting too big (I don't have a volume issue, thankfully). I also recommend their Dry Shampoo for Volume (which works wonders in a pinch). Wanna try a great volumizing mousse? I actually own this one and not only do I love how it gives body to the hair, but it also makes it shiny and bouncy, too. Big fan.